"We had them cater our employee lunch for 120 people. The food was great and our employees enjoyed the meal! We saw more people go back for food then we have at any employee event!"
​
Great value · Delicious food · Good for parties · Professional staff
— Savanah Lundskow ​
★★★★★
"Today Ricardo and his crew went above and beyond to provide delicious, fresh and authentic Mexican tacos, rice and beans for our reunion. They were kind and friendly even out in the heat of the day and their food was incredible! Everyone raved about their food! Definitely would ask them to cater an event!"
— Susie Kuntz-Simpson
★★★★★
"The most DELICIOUS taco stand ever! So good! They were incredibly kind and easy to talk to. My son and I have autoimmune Diseases and food sensitivities, and they reassured us that we were good to go. We both thoroughly enjoyed our dinner, went back for seconds (and thirds) and neither one of us got sick. Hope to have them back every time we have food truck events at our school."
— Olivia Rognstad ​
★★★★★
"Ricardo and his staff provided amazing food with Exceptional Service to make our Party go off without a hitch! Our guests were thoroughly impressed as well.
We will definitely call on Tamales y Tacos Puebla in the future for our catering needs, as well as recommend them to our friends and family!! Thanks again for an amazing event!"
We have an annual Easter party every year and this was the first time having it catered. I was very impressed with Ricardo and his staff from the setup to the tasty food. They were very professional and excellent health measures were taken. The food options were plentiful and the guest was very satisfied. Would highly recommend and would utilize them for future events.
Amazing!! Ricardo and his staff were punctual, professional and they served up some delicious tacos! Yum!! We hosted a function for about 90 guests and they were all raving about the food! I highly recommend using Tamales y Tacos Puebla for any of your catering needs!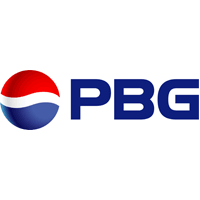 Sign up for updates on our next stop, upcoming events, catering information, and discounts.